Ruka is an amazing nature wonderland in Kuusamo! It has the ski resort operating 200 days per year, national parks and activities.
Read our latests post about safaris, tours and adventures in Ruka!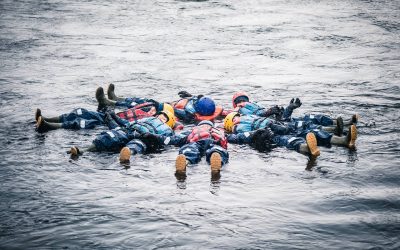 Floating in the icy rapids is one of the fun activities that you can do in Ruka Kuusamo! Feel yourself weightess and let the river carry you down!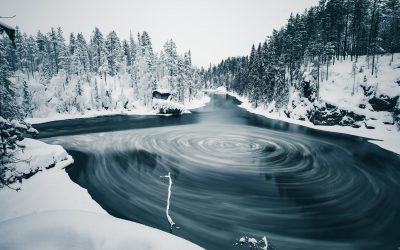 Myllykoski Old Mill is one of most beautiful locations in Finland. It is a part of Oulanka National Park famous for its amazing natural landscapes.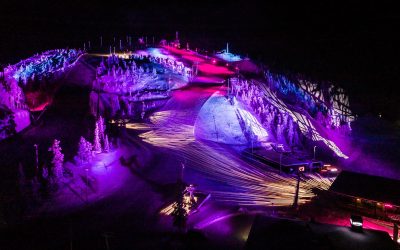 Polar Night Light Festival brings light in the middle of winter darkness! Event is held during the last two weeks of January at Ruka Ski Resort in Kuusamo Finland.
Ruka Ski Resort
Ruka is situated in Eastern Finland. Although techically it is not Lapland (but Northern Ostrobothnia), it fulfills well on the promise of "Lapland". Ruka Ski Resort is the centre of activities here, with over 200 skiing  days. The resort is open from the beginning of October until early May, and you can do alpine skiing, and cross-country. Ruka's amazing snowy wonderland will leave you breathless! Ruka is also a place for all kinds of fun events, such as Polar Night Light festival held in end-January.
Nature's wonders
Ruka is also a natural gem with Finland's most cherished national park, Oulanka, situated right by its side. There are dozens of kilometres of wild nature to explore at Oulanka, both in winter and summer. The views of Oulanka national park and Myllykoski Old Mill are Finland's national landscapes! Another natural wonder is the Riisitunturi national park, located just 40 minutes drive away, in the region of Posio.
Activities & Tours
Ruka offers a great variety of winter activities, such as husky & reindeer tours and ice karting at Lammintupa Winter Village, snowmobile tours and river floating with Tailored Adventures, In Summer, you do hiking, mountain biking, rafting, fishing, and go watching bears & wildlife watching tours with Karhutupa.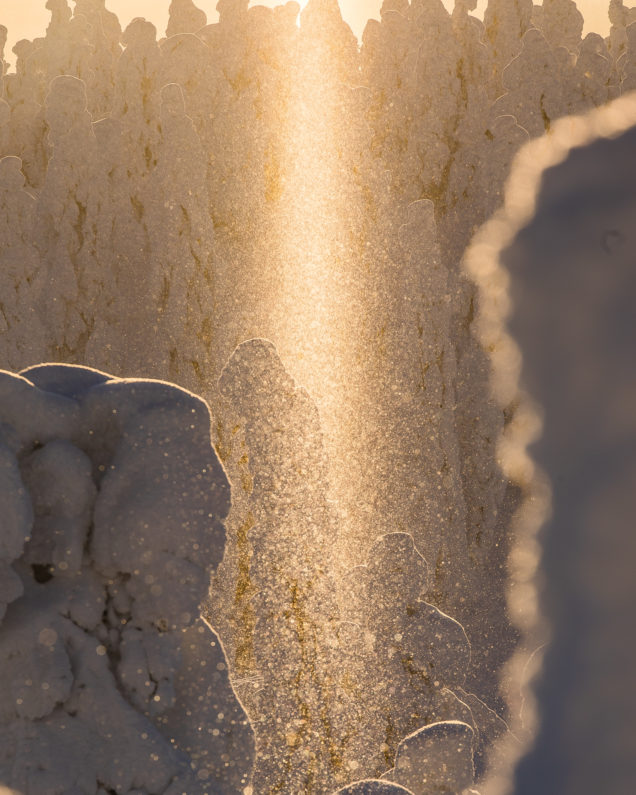 Accommodation & apartments in Ruka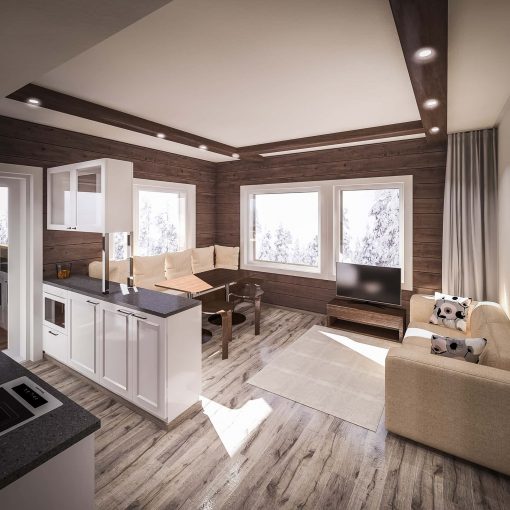 Ski-Inn Apartments
Ski-Inn apartments is a great option to stay in Ruka! The apartments can fit from 2-3 to a dozen of guests. All of the aparments have kitchenettes, saunas, and drying cabinets, and are conveniently situated near the slopes. RukaValley and RukaVillage hotels are located in the central Ruka Village. RukaValley hotel on the Eastern slopes is the latest addition to Ski-Inn family.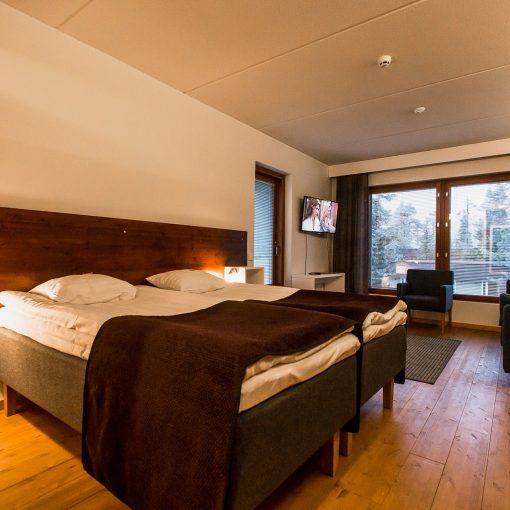 Hotel Arctic Zone
Hotel Arctic Zone is a new, family-owned hotel in Ruka. The hotel is conveniently situated right at the centre of RukaVillage, near the main slopes, restaurants and activities. The hotel's tower-like building features several spacious and minimalistic-style rooms with great views from top floors. Healthy zero-waste breakfast is served every morning at the restaurant downstairs.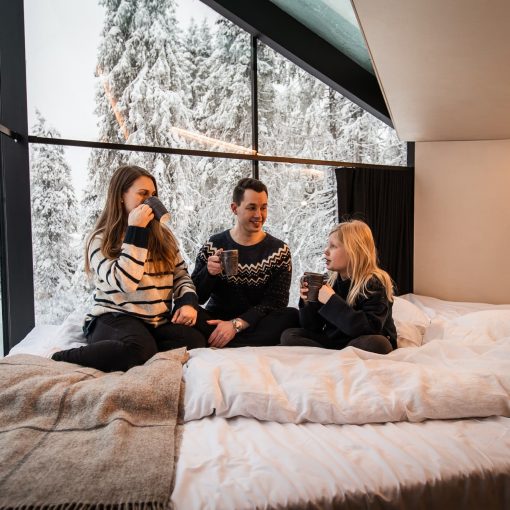 Magical Pond
Magical Pond is an Igloo Village located  some 10 minute drive away from Ruka centre. It is situated amidst the pristine Arctic forest, with wonderful views to nature. The Igloos have big glass windows that do not freeze even in winter, making it possible to enjoy starry skies and, with a bit of luck, some northern lights. Each Igloo can fit 2 adults and 1 child.