Best northern lights of the season 2019-2020 in Lapland
Worried that you cannot see northern lights due to Covid-19 lockdown? Well, don't worry, as we here in Lapland, cannot see the northern lights either. The reason being that the northern lights season is coming to an end.
Let's recap the 5 most memorable aurora nights of this winter season! Needless to say, northern lights activity is slightly down this winter due to solar minimum. For instance, November 2019 was particularly weak, mainly due to extensive cloudiness. Yet, the auroras were shining bright on some rare nights. December 2019 offered one very good night, with a couple of smaller ones in January 2020. It was February and March, as usually, that revealed the true colours of Aurora!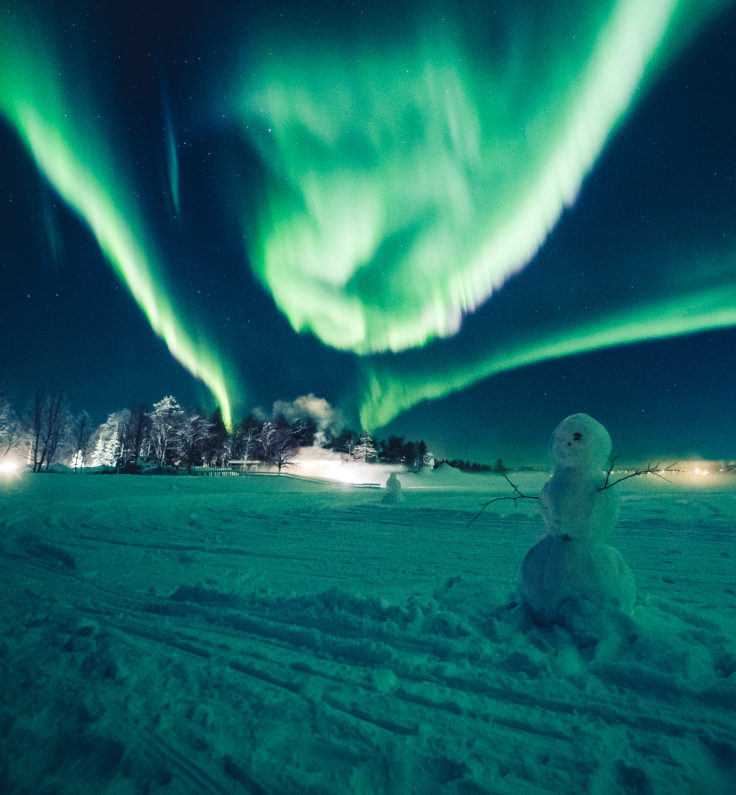 The first on my list would be the night of December 18th 2019 I was lucky to be in Äkäslompolo, Ylläs. While I was comfortably resting at the 7 Fell Hostel's cosy cottage after a long fatbiking trip, I soon realised that I should pack my gear again!Thick clouds opened up in the early evening, right in time with the beginning of the auroras! A few dozen people watch the auroras for many hours straight that night on top of the ice of lake Äkäslompolo.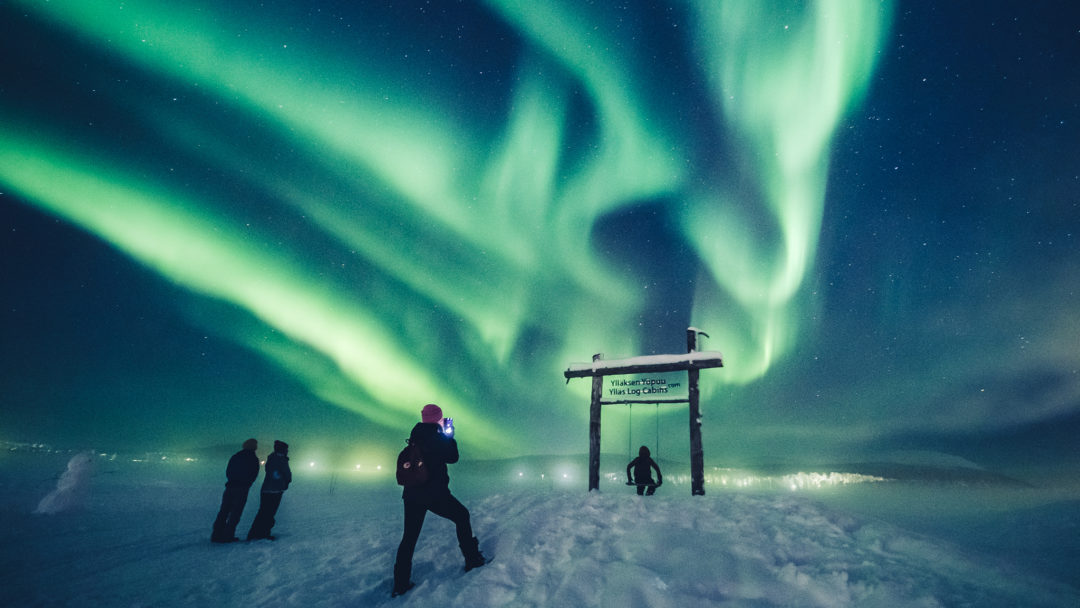 After a short break, I decided to seek for auroras some more. I hiked up my favourite fell in Ylläs, Fell Kuer, reaching a wonderful view. I stayed there, in the forest until midnight, capturing loads of photo, despite crispy cold weather. What a wonderful night! By the way, you can buy my northern lights wooden postcards with many beautiful images (including the one below) at our Aurora Shop. Use code THANKYOU at checkout to receive –15% discount on everything.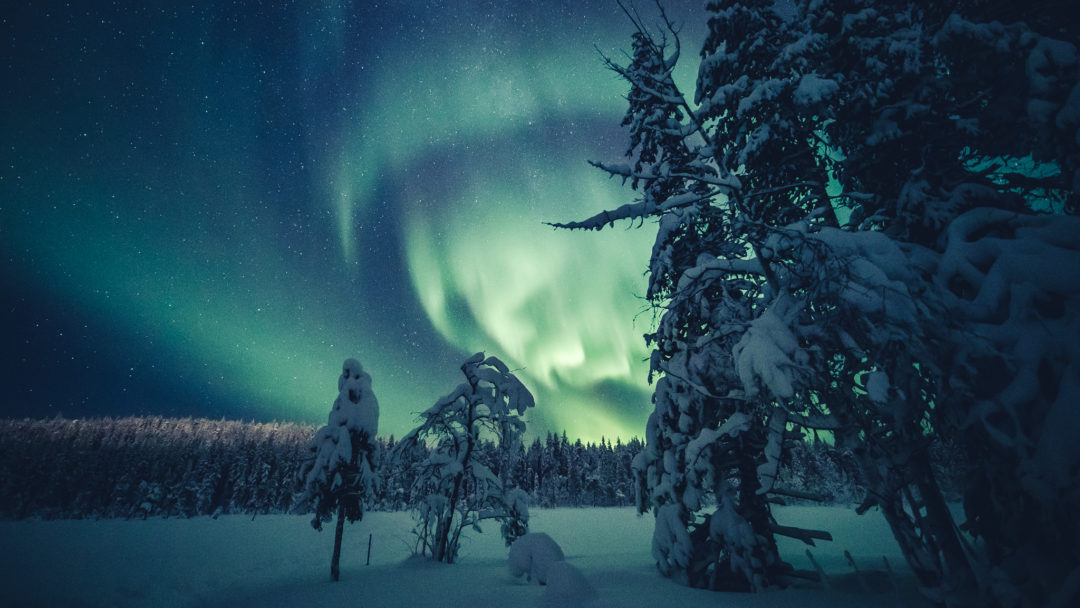 2. It was a while until we could see bright auroras again but on February 6th we all got rewarded. I departed to Oulu that day, and on my return to Rovaniemi, the sky literally exploded with green! That was the fastest and strongest aurora explosion during the whole winter for me.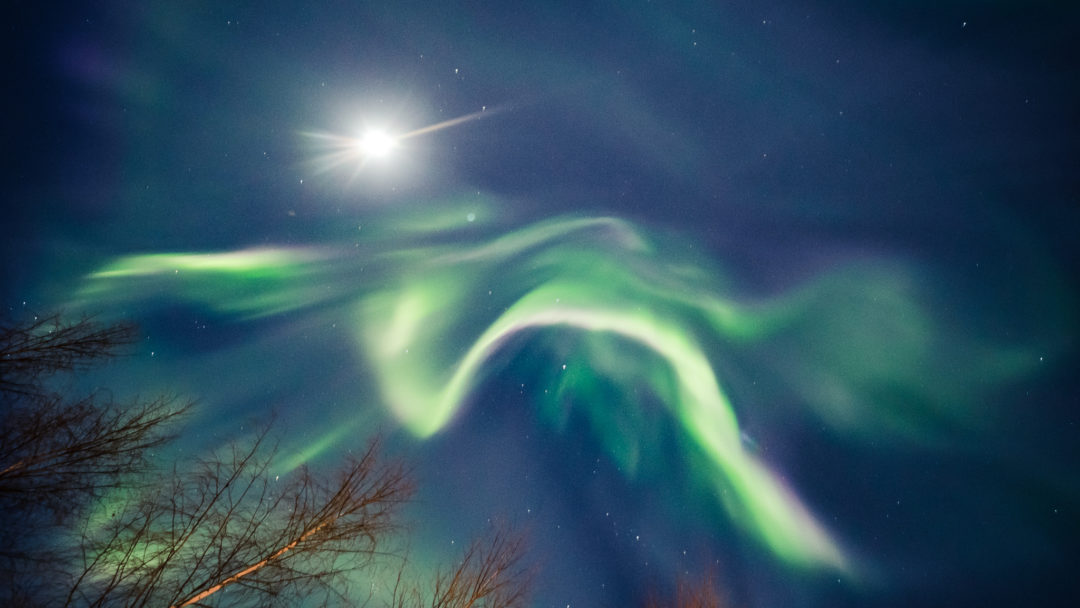 The image above was captured almost in Rovaniemi city centre, and not the full moon, nor the street lights could extinguish these auroras. The downside – such powerful auroras were really fast and short, lasting maybe 1,5 minutes. Taking pictures of such northern lights might be a challenge, because as soon as you set up for a shoot, the aurora might be already gone. Still, what a show! It even made international news.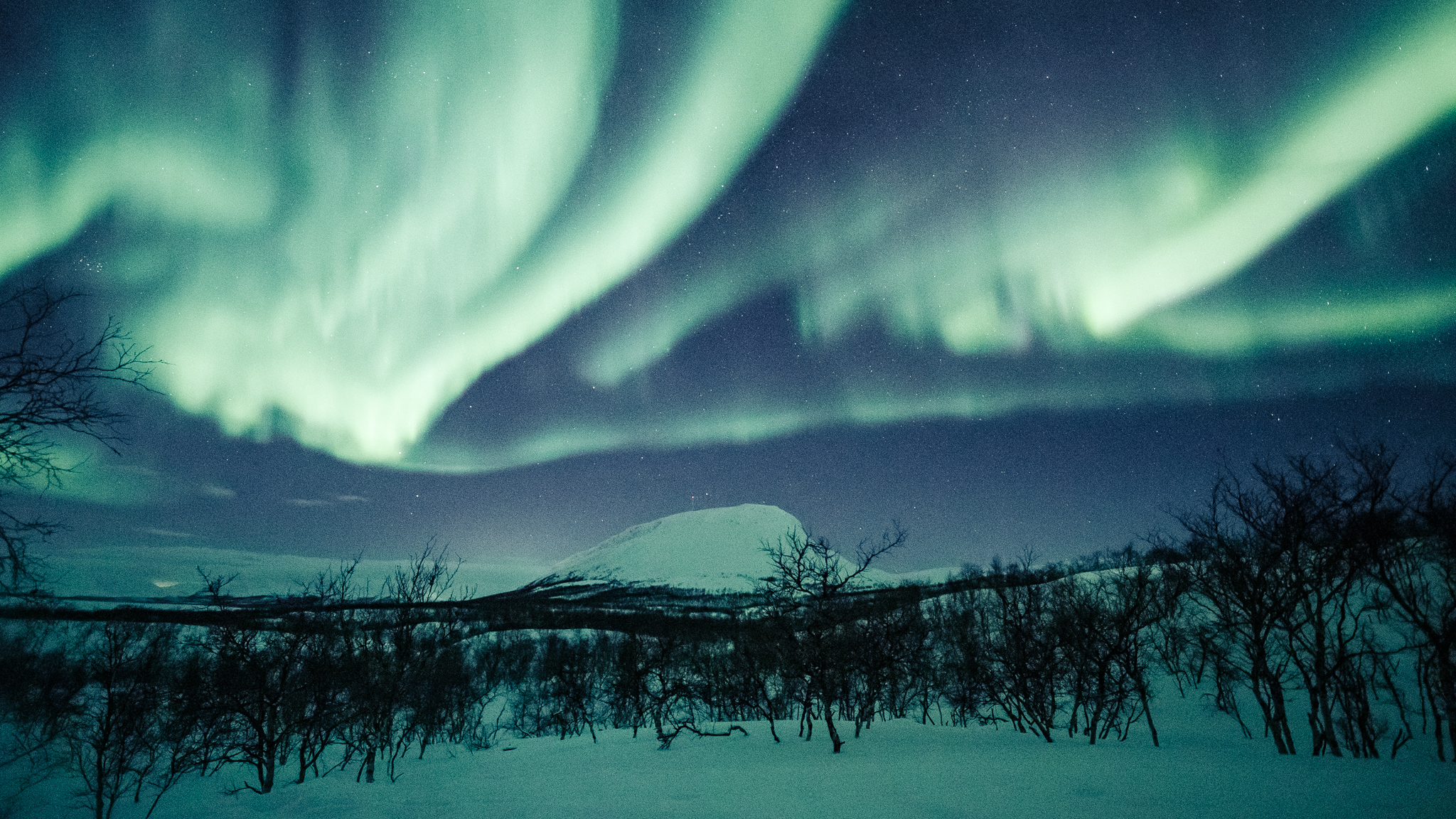 3. I often say that Kilpisjärvi is the best region in Lapland for northern lights, and this always proves to be right! In Mid-February, I saw magnificent northern lights there on two consecutive nights, but the night of 18th February will be one to remember! The waves of aurora danced across the sky for good 4-5 hours, with no breaks! 
On the final night, the auroras were so bright that they were clearly visible over the Santa's Chalets where I was staying, despite all the street lights. Wow, what a night! Next day, I hiked the beautiful fell Saana, but that will be another story on this blog…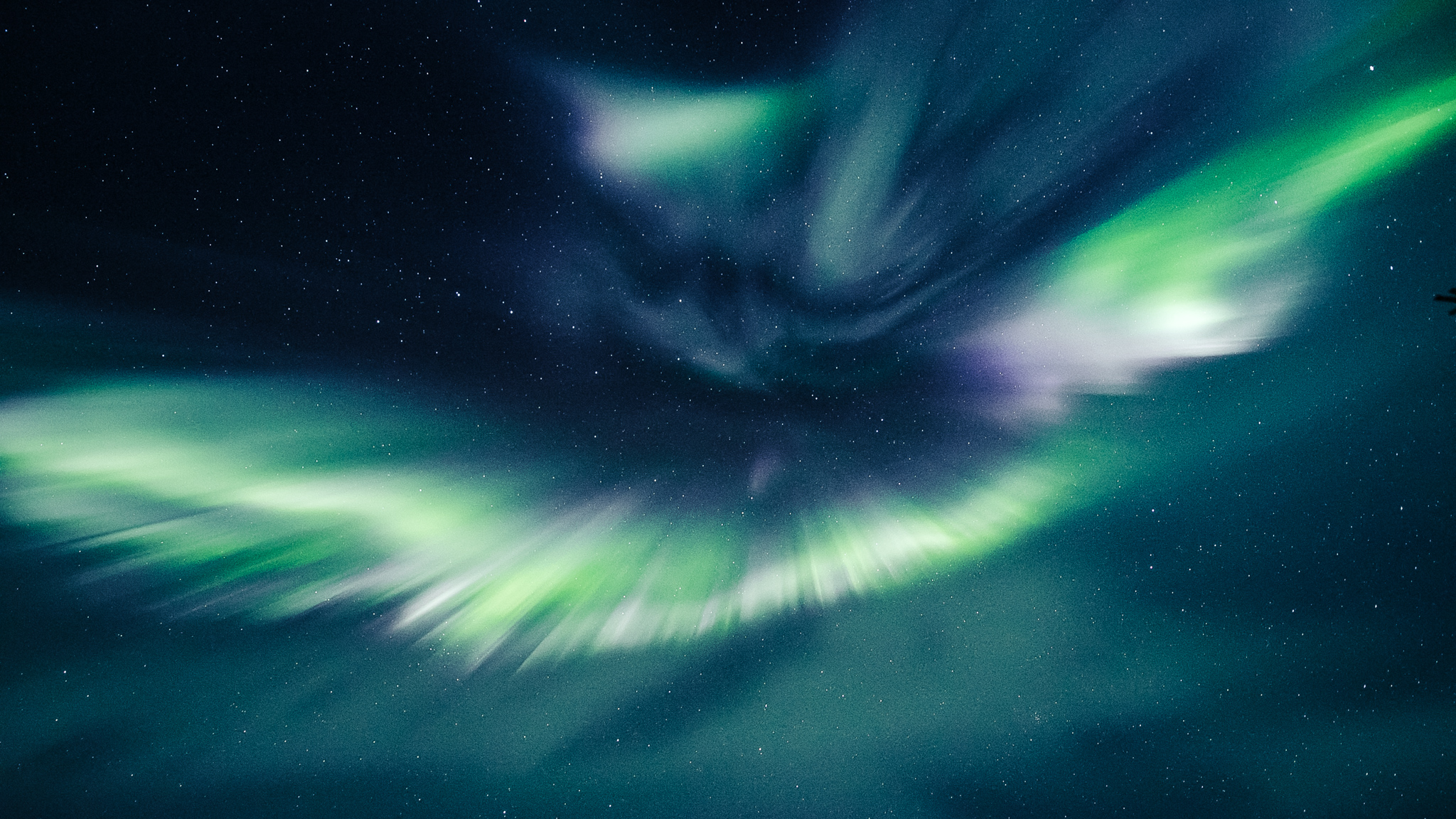 4. Leap day 2020 ended up with the bang when big northern lights have lit the skies over Lapland. It was not the strongest display, but very spectacular, partially to beautiful moon light. The most fun – they lasted for so long that I could take as much pictures and videos as I wanted, no rush.
I've also seen huge auroras unfolding above me. Ironically enough, such aurora display is actually called a corona 🙂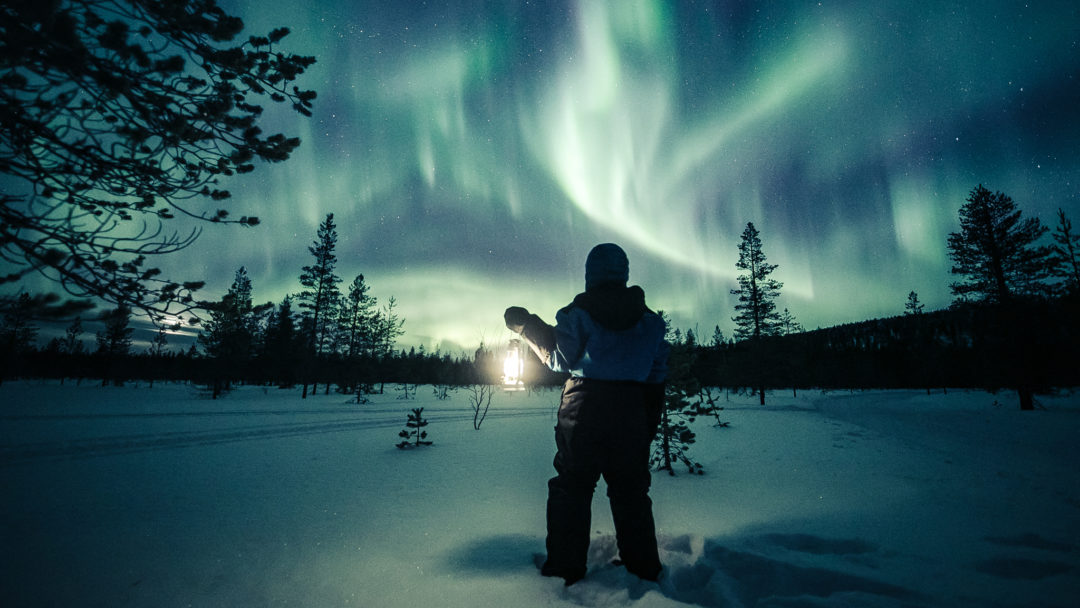 Next aurora display after that happened on the night of 3rd March 2020. This was not nearly the biggest aurora night, but certainly one of the most memorable.
This night we went filming the music video for Peruvian artist Victor Alarcon, known as Vic Ja4, who composed a song named "aurora boreal", the northern lights. As soon as Victor landed in Rovaniemi, we took him to the forest, with his guitar, and lovely Asia who was a model for filming.
It proved to be one of the coldest nights of the season with temperatures dropping nearly -30'C. It is difficult to be out in this weather anyway, but we also were filming. Cameras, batteries, and hands refused to work, but yet, we all managed!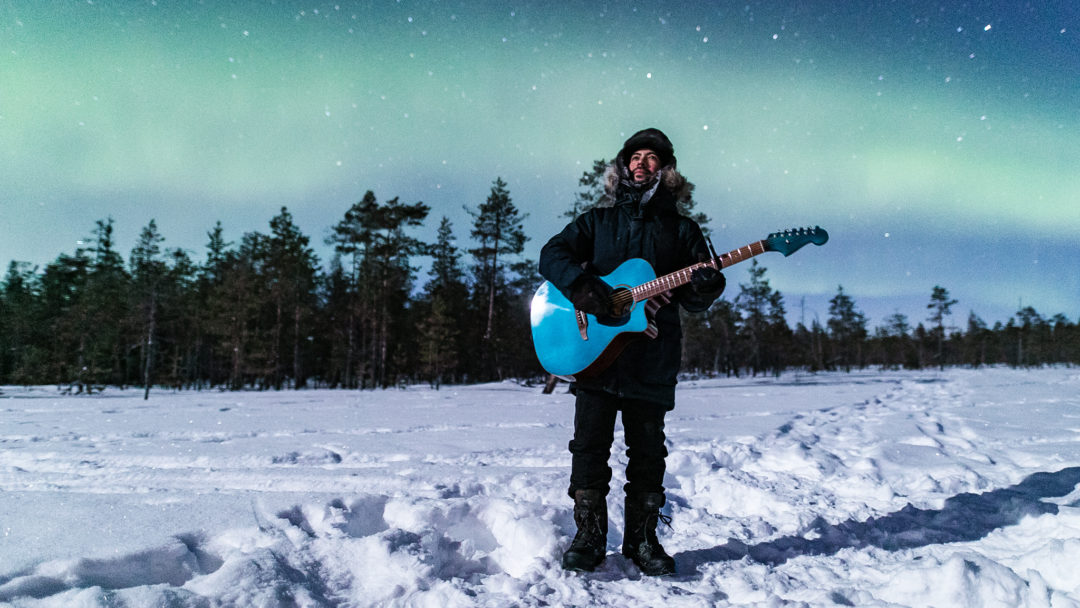 Special thanks goes to Asia, our model, who continued filming with us, despide extreme conditions. You can read Asia's 'Ostrafinka' blog in Polish about Lapland here.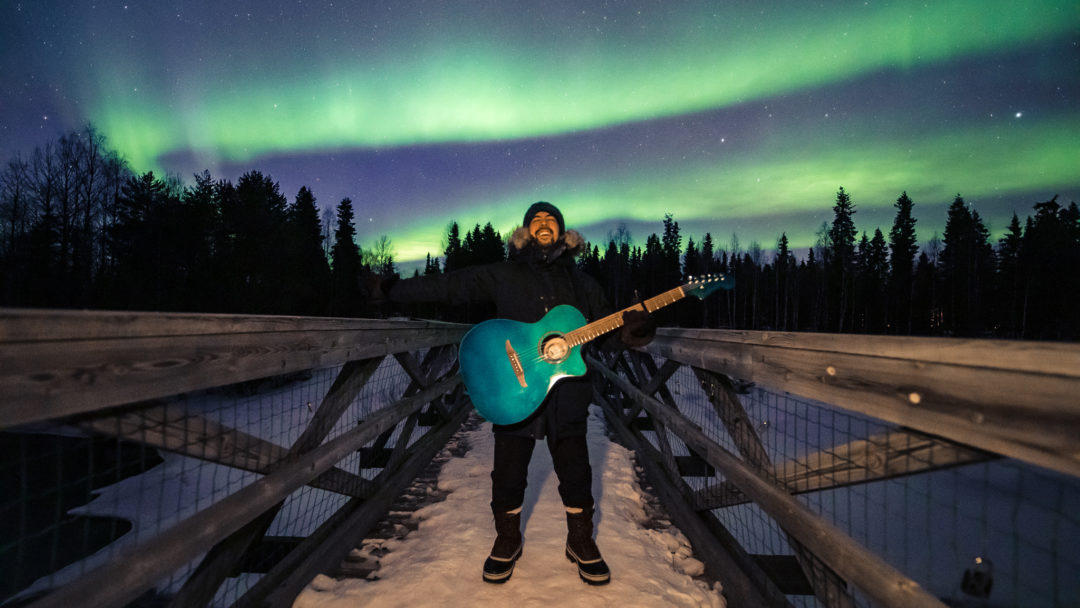 5. March 20th 2020 – this one I will not forget! On this night, we headed out with Victor to film some more northern lights for his music video about aurora borealis. Victor was supposed to leave Rovaniemi but got stuck in Rovaniemi due to corona outbreak. As of writing this article (end-April) Victor is still in Rovaniemi. His prolonged stay was certainly rewarded with wonderful northern lights. By the way, the video will be released soon!
So, that's my top-5 list of northern lights of this season. Now, the aurora will take a small break, and we will see her again in end-August 2020.
when to see northern lights?
From end-August until mid-April, although best seasons are in September and early October, as well as March through early April. You can find more info on how to see then on my dedicated Aurora Hunting site.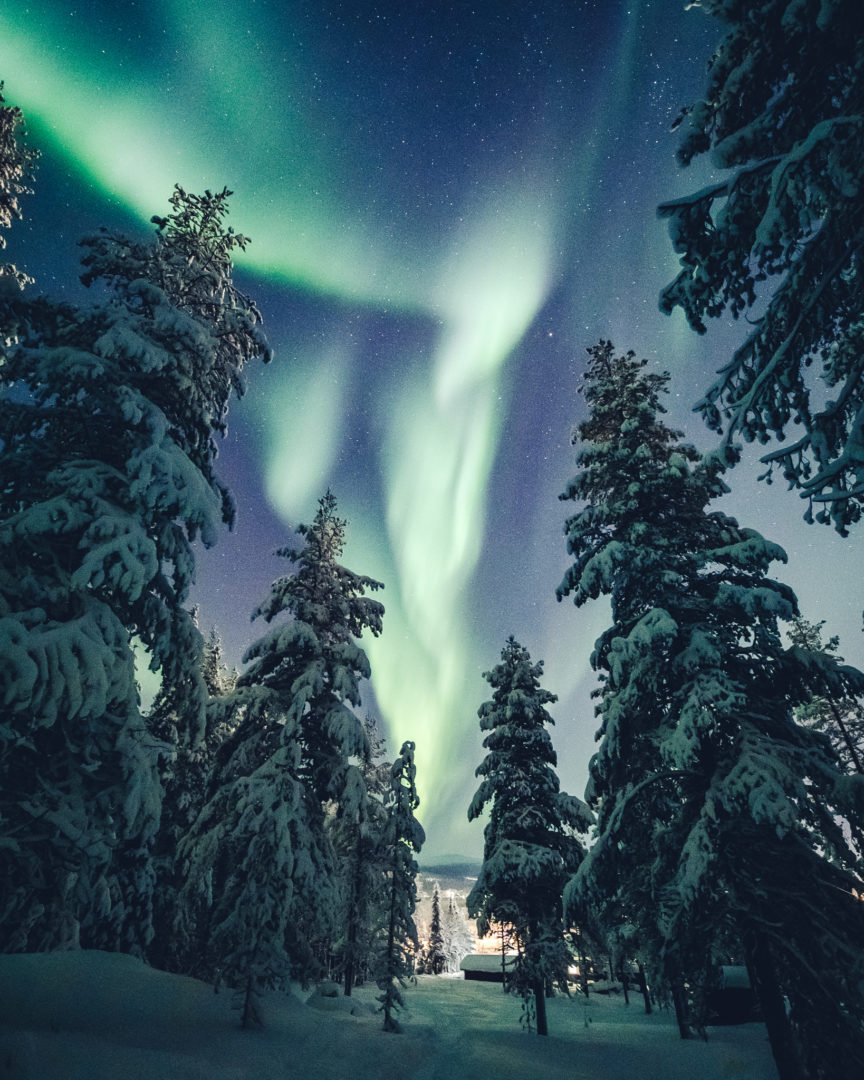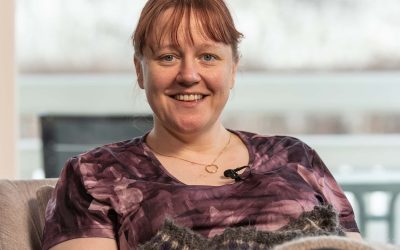 There are some places in Lapland that are truly special, and Utsjoki is one of them! It is a small Sami community, situated literally at the edge of the world, right at the border with Sweden. We were invited to visit and film the northern lights by a local company –...
read more
Subscribe to our newsletter!