inari, ivalo, saariselkä…
Inari region is a unique gem of Finnish Lapland. It has one of country's best-kept treasures – lake Inari – third-largest in Finland. Inari is the cradle of Sami culture and a place where Sami Parliament is located. The neighbouring village of Ivalo has an airport, and can be reached from Helsinki in 1,5 hours. Aurora Village, one of Lapland's most high-class and luxurious igloo villages, is also located near the village of Ivalo. In the southern part of Inari region you can find the popular Saariselkä Resort with alpine and cross-country skiing centre.
Inari: untainmed nature
Lake Inari is a vast body of water situated between the villages of Inari and Ivalo. Sami culture thrived on its shores for generations, with fishing and reindeer herding as their livelilhoods. Reindeer herding and fishing still remain important to the local people. Lake Inari has many picturesque spots, and one can admire its beauty by travelling the E75 road leading north, or by taking part in guided excursions, such as boat cruises in summer.
The village of Inari is stuated on the shore of lake Inari, at the place where river Juutuanjoki merges with the lake. With just over 600 permanent inhabitants, the village of Inari has the Sami cultural and administrative centre Sajos, the place where Sami Parliament resides, as well as Siida, a museum dedicated to Sami culture. Visiting the museum is warmly recommended, if you are in the area. The museum is open all-year-round.
It is easy to start exploring nature from Inari, you just need to get out of the hotel or cottage! River Juutuanjoki has a great natural spot near the village, the rapid of Juutuankoski. You can reach it by walking or by car, and cross the fast-flowing rapids. There, you will also find a fireplace for a barbeque. There are a couple of vantage points from where you can admire the beauty of lake Inari. Tuulispäät is one of the fells closer to Inari village, you can reach it by car, going all the way to the top. South from lake Inari, a great observation spot is located on top of hill Sovintovaara, which is also a museum.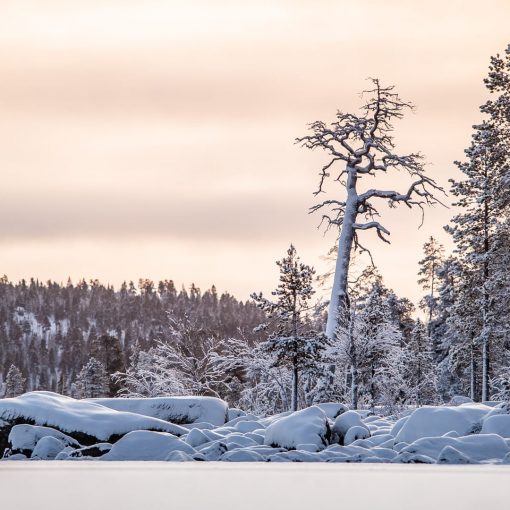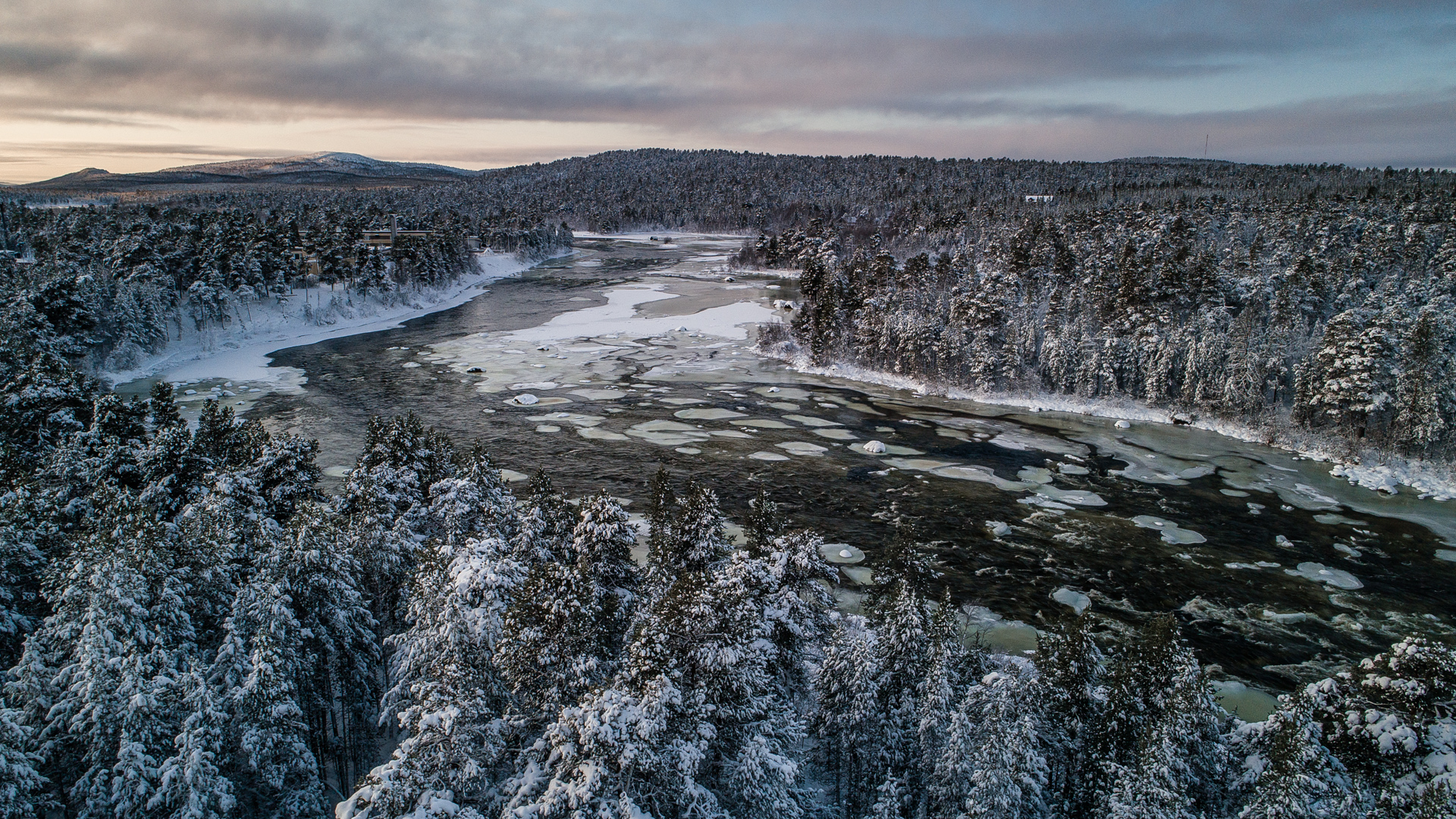 Ivalo: perfect getaway in Lapland
Ivalo is the largest village in Inari region with just under 4,000 inhabitants. Finland's most northern airport is also situated in Ivalo, just a 5 minute drive from village centre. With regular flights from Helsinki, as well as direct flights, Ivalo is very easy to reach in both winter and summer.
Ivalo can be considered as the perfect getaway "in the middle of nowhere". Nature surrounds Ivalo, and it is easy to start exploring if you are based in the village. Hotel Ivalo in the centre of the village is a solid budget option to stay here. Hotel Ivalo also has a good restaurant, and offers guided tours that depart right from its doors.
Aurora Village with its luxurious glass igloos is a much more comfortable but pricier option. Still, summer prices here are comparable with hotel prices. Aurora Village is also a place to enjoy many winter activities, such as ice karting, horse sled riding, and various guided snowmobile tours. You can also start your snowshoeing trip right from the village, as each cottage is equipped with two pairs of snowshoes. In summer, you can go on mountain biking tours, canoeing trips and so on.
Ivalo and Inari are some of the best places in Finnish Lapland to see northern lights. It is quite easy to see northern lights just near your hotel or cottage. However, thanks to its wide panoramic windows, the Aurora Cabins enable you to see the aurora show right from your bed. Indeed, I have seen northern lights on various occasions at the Aurora Village.